From Our Lands to Your Hands
/sites/bouldervalley-longmontcd/files/styles/flexslider_full/public/6MhOBHZVETxgaoDvq2dyo2ZZoKtb4U40vwhYMSCg9C_xIar9tGSRJYMPc7Q7wfBLvsAC7w%3Dw16383.png?h=6d09f965
This hands-on interactive event is focused on educating future generations on the importance of agriculture in our society.
View the video to see what the event is all about!
Tenth Annual "From Our Lands To Your Hands" 
Boulder County Fairgrounds - Longmont, CO 
February 20 - 22, 2019
2019 Summary
2019 marked the 10th Anniversary of From Our Lands to Your Hands. This event is a staple for fourth graders in the Boulder Valley and St. Vrain Valley School Districts. 
It is a unique three-day experience teaching elementary students from Boulder and Weld Counties where their food comes from and why agriculture is so very important in their daily lives. The event also integrates natural resources and conservation into the education. An Ag Hall of Fame showcased crops and livestock as well tractors and combines. 
In 2019, 53 classes totaling 1,315 students from 18 different schools attended. Another 198 parents and chaperones also attended with the schools.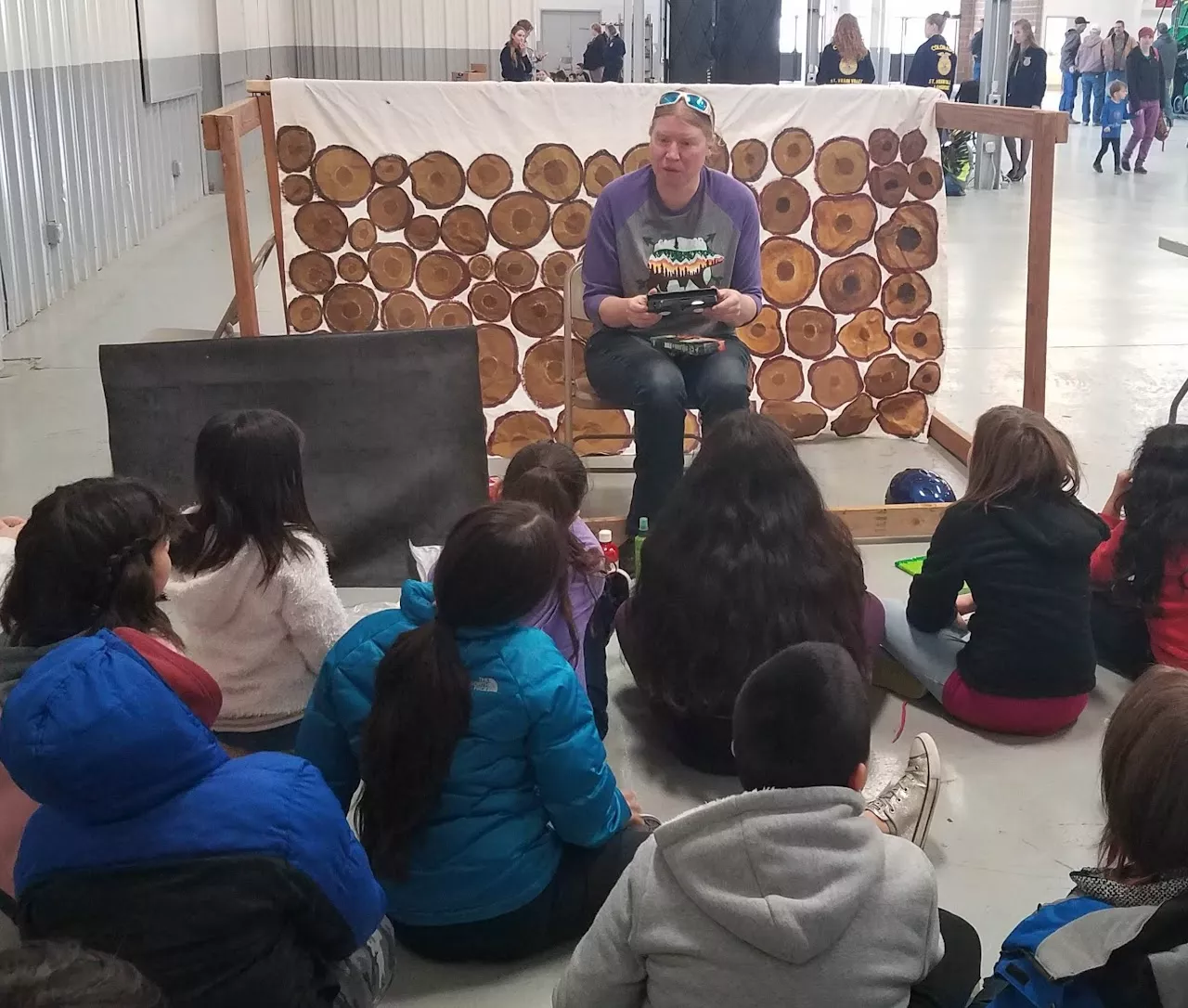 Presenters and partners included:
the St. Vrain Progressive Farmers

several local farmers

the Windsor FFA

St. Vrain Valley FFA Chapters
This event could not occur without the many volunteers and community members who donate their time and talents. THANK YOU!